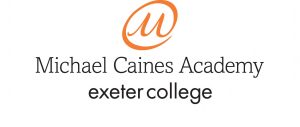 Michael is the inspiration behind the Michael Caines Academy, which was launched in 2011 in conjunction with Exeter College where Michael himself was a student.
"It's about putting something back into the industry, helping to inspire young people to grow and reach their fullest potential"
The Michael Caines Academy aims to identify and nurture the regions future generation of talented restaurateurs, chefs and waiters by providing high profile experiences, challenging practical and theoretical workshops and masterclasses from the best the industry has to offer. It offers a unique programme of study that not only gives to talented young people the qualifications and practical experience they need but also the opportunities and experiences to inspire them to achieve the highest level of excellence.